Business and Art Come Together | Online Seminars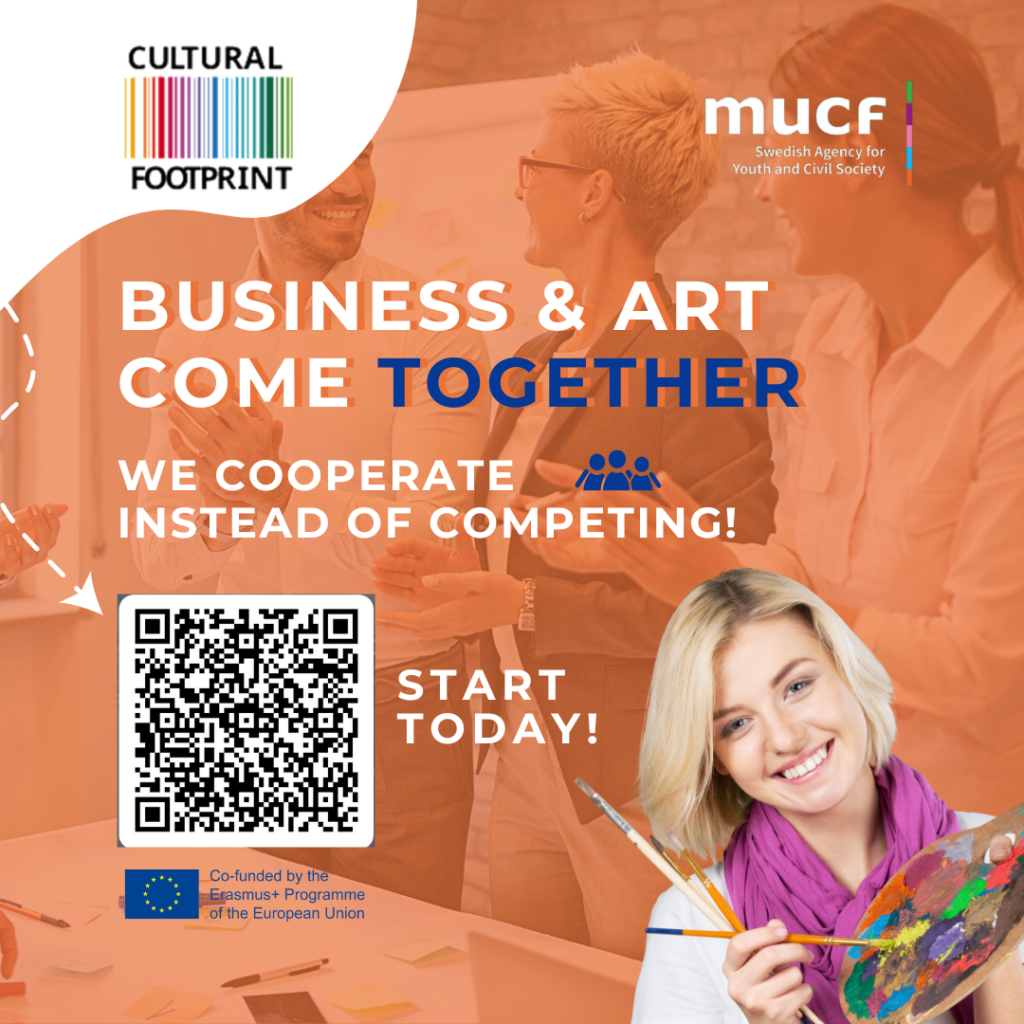 Are you an aspiring artist, cultural professional, or individual associated with any kind of cultural or artistic organization? Then don't miss what's coming!  
The project 'Cultural Footprint', co-founded by the ERASMUS+ program, gives you the chance to participate in a series of webinars, organized by the project partners, entitled "Business and Art Come Together: We cooperate instead of competing!". 
Seize the moment! Choose the training of your preference, based on the webinars' 'Call for participation' below, and gain the theoretical and practical training which will equip you with the necessary knowledge and skills to support your career and ensure its sustainability. 
During these webinars, you will have the chance to: 
Develop well-being as an artist

Know how to adopt sustainable approaches in your artisticpractices
Learn how to promote your art and build collaborations
Learn how to get access to financial resources
Visualize your own artistic business
AND MANY MORE!

 
Declare your participation via the following link: https://forms.office.com/e/t6vPjwxmtg  or scan the QR Code provided in the webinar 'Call for participation' below. 
We look forward to meeting you in our webinars!
Learn more about Cultural Footprint here: www.culturalfootprint.eu