Craft Hub Project | International Craft Exhibition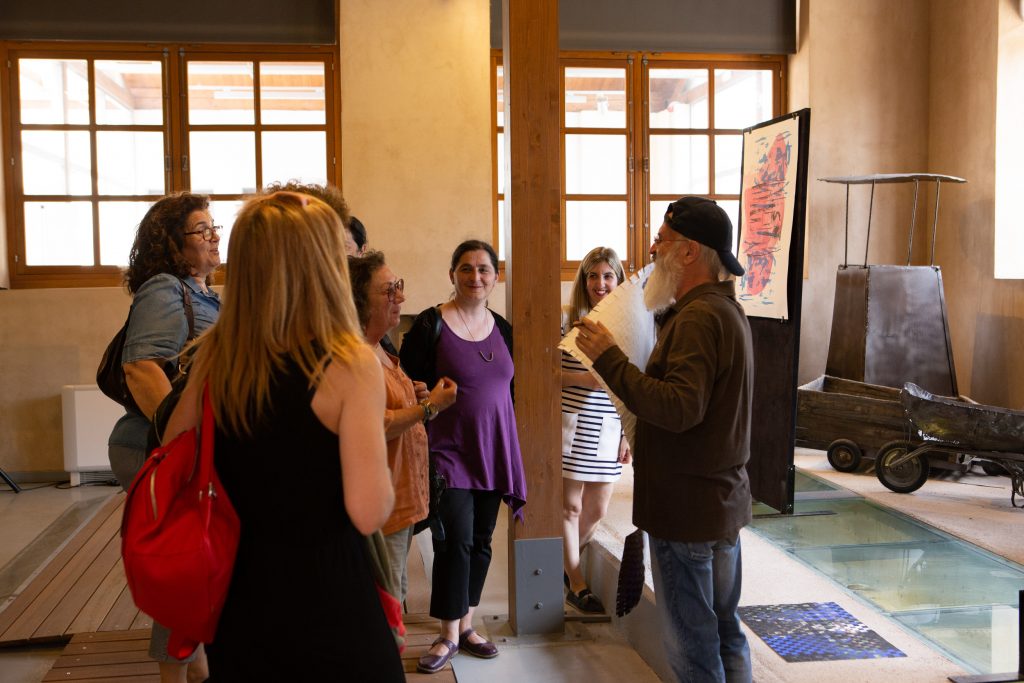 The International Craft Fair, "CRAFTHUB: Investigating Craft Practices Across Europe," concluded successfully, leaving behind a delightful cultural report!
Throughout the fortnight of June 7th to June 21st, the city had the privilege of being immersed in creativity and a profound love for art. Collectively, these events served as the catalyst for an exhilarating experience for 1600 visitors, granting them the opportunity to intimately engage with the extraordinary works of artisans from every corner of Europe. The unique techniques and skills showcased at the fair left a lasting impression, inspiring all who attended.
Within the framework of the European crafthubeu project, the OECON Group provided a platform to foster cultural promotion and creativity stemming from the arts and crafts. As a result, the International Fair became an ideal hub for the exchange of ideas and experiences.
We extend our heartfelt gratitude to all those who participated in and supported this remarkable endeavor. Your involvement and dedication were invaluable in creating an exceptional atmosphere that celebrated European arts and crafts.
We would also like to express our appreciation to Vassilis Karkatselis and Evanthia Stavrou for curating the exhibition, as well as to the Islahane Cultural Centre for their gracious hospitality in providing this beautiful venue.
The exhibition was produced by CUBE Ngo and CrafTopia Hub and received the endorsement of the Tourism Promotion & Marketing Organization of the Prefecture of Thessaloniki, the Municipality of Thessaloniki, and the Cultural Center of the Region of Central Macedonia.
We eagerly anticipate your presence at future Craft Hub events, where art and craft will continue to inspire and captivate us. Stay tuned for more creative adventures! https://www.crafthub.eu/